No results were found for the filter!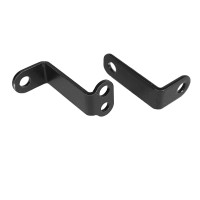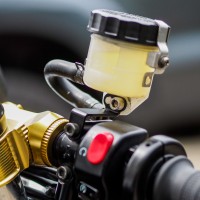 Brake fluid reservoir holder
Bracket for mounting brake fluid reservoirs on the handlebar fitting. On many motorcycles the brake fluid reservoir is held in the handlebar fitting via the mirror thread. As soon as you change the mirrors (e.g. on handlebar end mirrors)...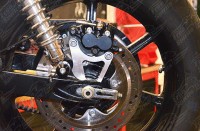 Offset plate for rear wheel brake
Billet aluminum offset bracket for Triumph Bonneville, Scramber + Thruxton Bringing OEM brake calipers to the upper position so that the rear brake caliper does not get as much road stretch. Siehr also visually very attractive. WITH TUV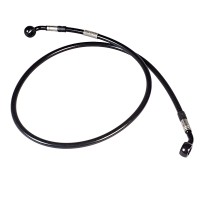 Stainless steel brake cables
Flexible steel brake lines in various lengths (individual requests are also possible on request). We offer them completely in black in shorter (for stub handlebars) & longer (for FlatTrack handlebars & Cross handlebars). Different...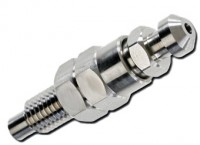 Stahlbus Venting Valve
Ventilation valve. From Stahlbus Germany. Blast the brakes with great care, without any help from others or other ventilation aids. Works perfect. Further explanations can be found here: http://www.stahlbus.de/cms_content.php?cID=1003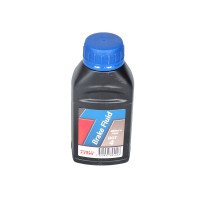 Brake fluid DOT4
250ml DOT 4 brake fluid for almost all brakes. The content of 250ml is normally sufficient for a brake fluid change on the motorcycle. Price per litre: 19,80